About us
Details

Super User
Thursday, 21 August 2014 17:04
---
Greetings from BUXORO-SHIRIN!
It is our pleasure to introduce Buxoro-Shirin. We strongly believe in providing our guest a delightful and memorable experience. We want you to fall passionately in love with our land and love it as much as we do. We are a complete travel service company providing customized travel solutions to enable you to feel homely and welcome anytime anywhere. We specialize in leisure and incentive tours. Starting from assistance at the Tashkent international airport to car, hotel and sightseeing; we have a team of travel professionals to walk you through Uzbekistan while taking care of your specific needs. Also we have offices in Germany,Moscow,Italy,Paris
Uzbekistan is a land apart, a destination like no other. Mysterious, colorful, exotic, always memorable, a visit to the country is a power – package of ever revolving kaleidoscope of customs, festivals, rainbows, sights and sounds. A holiday in Uzbekistan is always an eventful experience and one that requires perfect scheduling, planning and co-ordination as the logistics management is so important and this is where we come into foreground. 
From custom-made holidays to MICE tours, from family holidays to exploration of new horizons, let Buxoro-Shirin accompany you all along. 
Buxoro-Shirin welcomes not only tourists but also it creates fine opportunity for to implement foreign branches of their country. Buxoro-Shirin pays great attention to foreign investors and world's leading manufactures. Business can be established successfully when only the investor learns thoroughly the place of his interest. Buxoro-Shirin follows precisely such a path. It creates the regions according to clients' requirements. Our company actively works in tourism sector for the past eight years with colleagues of young team in the field of international relations and economy. We can be good business partner for foreign investors and guide towards useful results. 
In the near future we plan to start business in diverse area of world market except tourism.
In this regard, we attached some of our tour packages designed. 
Please feel free to contact me should you have any questions and enquiries.
Come, explore the Central Asia with us. 
Sincerely and Best Regards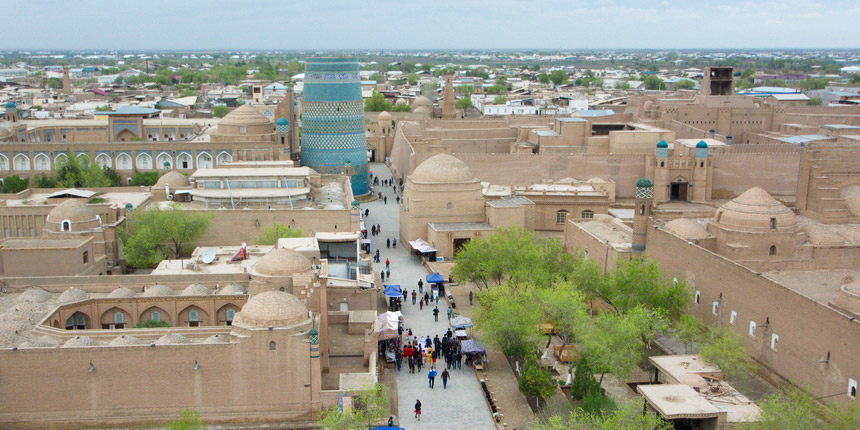 Along the central asia
Visit the most beutiful cities of Central Asia
Adventures by train
Feel the life in the desert, see culture of people who lives there